HIGH QUALITY, LOW COST NUMBER AND LETTER PUNCHES
Robinson International Pty Ltd supply professional quality number and letter punches.
• Made from S55C carbon steel correctly hardened and tempered to hardness HRC 58-62.
• Most are available with "tail end tempering".
• Softer hit end means no chance of flying steel chips
• All punches are abrasive blast finish which ensures rust resistance.
• Packed in strong polypropylene boxes marked with size.
• These punches will keep on marking hit after hit!
The triangular support design of the marking face of these punches, coupled with expert production eliminates the possibility of the image cutting edge crushing or chipping when cutting hardened metals
The "R" photo demonstrates proper support for the cutting edge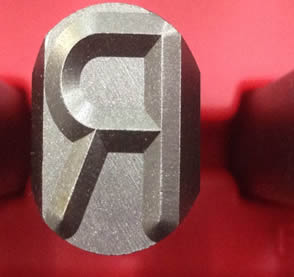 PUNCH SHOWING SUPPORT OF CUTTING EDGE
Available in:
STANDARD LETTER AND NUMBER SETS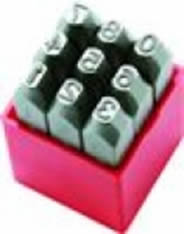 NUMBER PUNCHES
REVERSED LETTER AND NUMBER SETS come in 2.5mm, 3mm, 5mm, 6mm & 8mm sizes for applications where reversed markings are required.
DOTTED LOW STRESS PUNCHES for use whenever reduced stress markings are required due to metal strength and fracture risk.
Sizes:
Letter sets
3mm and 6mm
Number sets
3mm, 4mm 5mm, 6mm and 8mm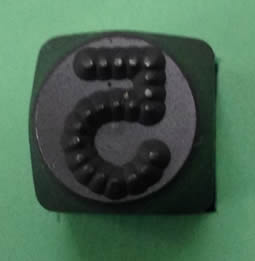 DOTTED LOW STRESS NUMBER PUNCH
TYPE HOLDER SETS
These can be used for marking metal and also date coding paper products for the packaging industry.
The set includes the type holder, a hexagonal wrench, 52 letters, (including 2 each A-Z), and 37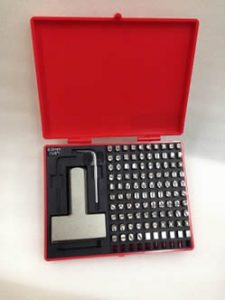 Sizes available are 3mm, 5mm and 6mm.
Contact www.robinsoninternational.com.au